This page is mainly for St Paul's Church events.
See our Facebook page. See Community Events
We have introduced an online version of the Weekly News sheet. Click here to see the latest news.
---
Live Streaming
We are proposing to install live streaming in St Paul's Church, so that people who are unable to attend services, or are living at some distance, will be able to worship with us on Sundays.  The Live Streaming Project will cost £2,500 to £3,000, of which nearly £2,000 has already been raised!  The equipment will also serve  for future services and social events and will co-ordinate with the Sound Improvement Project. 
Click here to see some key Questions and Answers
If you would like to donate, or comment, please contact the Church Office. 
---
Prayer Diary
Steve Allen is introducing a Prayer Diary in either booklet or online form. The Diary would include an introduction to prayer, upcoming services and prayer meetings, and a week to a page diary. If you would like to participate in the Prayer Diary please message Steve
---
St Paul's Church open for private prayer
St Paul's will open every Saturday 10 am to noon, starting 20th June. The church will be open only for individual private prayer, no groups, no social meeting. The kitchen will be closed.
There will be two church members monitoring the session, You can sit on an isolated chair (with a second chair to carry your belongings).
Please bring your own bible / books and bottled water, as we are not allowed to hand anything to you.
We hope that this enables you to connect in spiritual fellowship with St Paul's Church until the lock-down is eased.
---
---
Morning Prayer for use during the COVID pandemic
---
Communion On Line?
See a letter from Revd. Matt Williams explaining why we do not have online communion services.
---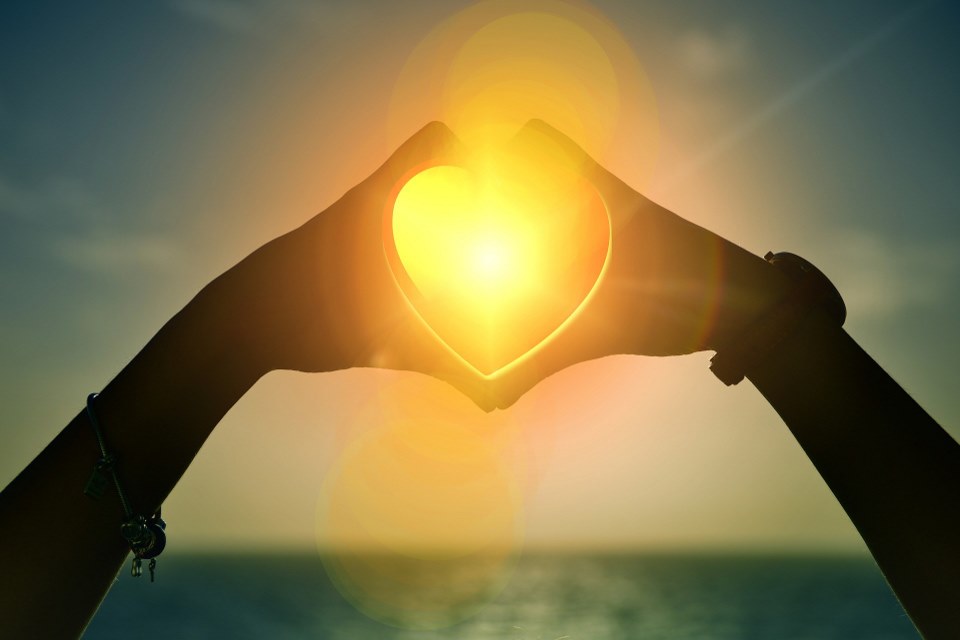 Pastoral Care
If you would like to talk to one of our pastoral care team please contact the church office on 01202 773718 or email so that we can put you in touch with one of the team.
---
MARRIAGE COURSE
Care for the family are making their excellent marriage course, The Marriage Sessions', available online and for free! The Marriage Sessions explores how couples can build a fantastic relationship. whether you're newlyweds of have been married for years, these sessions will help your marriage blossom during these uncertain times -and all you need is an hour a week. Simply sign up and you'll receive a link each week to watch one of the sessions (at a time that suits you). each of the four episodes includes a mix of real life stories, insight from leading relationship specialists and trusted wisdom from Rob parsons. Sign up here: https://www.youtube.com/watch?v=THGV- LMMJdE&feature=youtu.be)
---
SUSPENSION OF SERVICES
Because of the Coronavirus we have had to suspend all public worship services, and the groups and activities that happen throughout the week.
It's very sad news but we know that God is sovereign and in control. He rules the universe with absolute power and wisdom, and we can trust him to work his good purposes out. "And we know that in all things God works for the good of those who love him." (Romans 8:28).
St Paul's will do ministry in new and exciting ways! For example, we are continuing to record a weekly church service, and put it on YouTube and Facebook so we can all watch it together at 10am on Sunday!
Click here to see Videos of our Recorded Services
See a letter from Matt – Coronavirus Update
---
Traidcraft is having a tricky time – a lot of their trade is done through Fair Traders, volunteers like me, who sell through local churches, which of course are closed. But it is just as important to support the producers, who are also having a hard time! I can still order from Traidcraft, and I can deliver to your doorstep!
So if you need anything please contact me. Better still, look at the Traidcraftshop web site; I can order post free as long as I can make up a reasonable order.
I do also have a few Easter cards at 60p each. Let me know if you need any! Let's try to keep the Fairtrade flag flying at St Paul's.
Val Renyard vandprenyard@gmail.com
---
Sunday Club is for children aged 4 upwards. We meet on Sundays at 10 am except during All-Age services.
---
Heath Social Club meets First and Last Fridays each month at 1.30 pm to 4.30 pm. Click here to see the 2020 program. Click on the events in bold below to see posters:
---
The Tuesday Group – A weekly opportunity for relaxed fellowship and caring support with God at the centre. Our programme includes:- Coffee, Tea, Cakes, Chat, Short Videos, Discussions and Prayer. We meet from around 10.00 am to 12 noon every Tuesday during school term. All are welcome, of any faith or denomination. For more details talk to Doug Smith or Neil Murdoch of Canford Heath Baptist Church.
---
D-Team meets on the last Friday of each month. It's for children year 7 to 12, split into two age groups.
---
APCM – Our Annual Parochial Church Meeting has been postponed.
---
Whoever you are, whatever you're thinking, Christianity Explored is a place for you to explore what life is all about. The course is suspended
---
Sound Improvement Project. We have so far raised £4,200 toward our target of £15,000. Two new CDs (Yellow and Green) and the two previous CDs (Red and Blue) can be ordered from Jim. If you don't have a CD player, ask Jim for an alternative medium (USB stick or online MP3 files)
---
Church Weekend Away Fri 25th – Sun 27th September 2020. You are invited to join us on our next Church Weekend to Sidmouth. Click here for more detail. A deposit of £10 per person is required with your booking form. Full balance to be paid by 1 July.
---
Used stamps. Please save your used stamps for the Bone Cancer Charity. Please cut round the stamps, leaving a 1cm border and place the stamps in the box provided on the notice board by the kitchen. Bone Cancer Charity raised £30,000 last year from used stamps which has greatly helped this charity. Our local collection lady is very grateful to everyone at St Paul's for all the stamps we have saved for the charity. Please continue to bring in any old stamps, thank you.
---
WRITE US A REVIEW!
When people are looking for a church they often do their research online. You can help people discover St. Paul's by reviewing us on Google. Simply go to www.google.co.uk/, search for 'St Paul's Church Canford Heath' and then click on the maps tab. Scroll down on the left hand side until you see 'write a review'.